GMHVA is the recipient of a $25,000 grant from the GEDA Qualifying Certificate Community Contribution Grant Program to provide baby gift kits to uninsured, MIP, or Medicaid mothers.  The kits will include reusable diapers, receiving blankets, thermometer, nasal aspirator, comb and brush which will be given to eligible mothers upon discharge from GMH.  Special thanks goes to Jina Rojas and Jo Mesa for their help with the grant application.
The $25,000 Grant was presented Dec 29, 2021 at the Governor's Conference Room.  Pictured presenting and receiving the Grant are Lt Governor Josh Tenorio, Toni Pecon GMHVA Vice President/2022 President Elect, Jo Mesa GMHVA, and Governor Lou Leon Guerrero.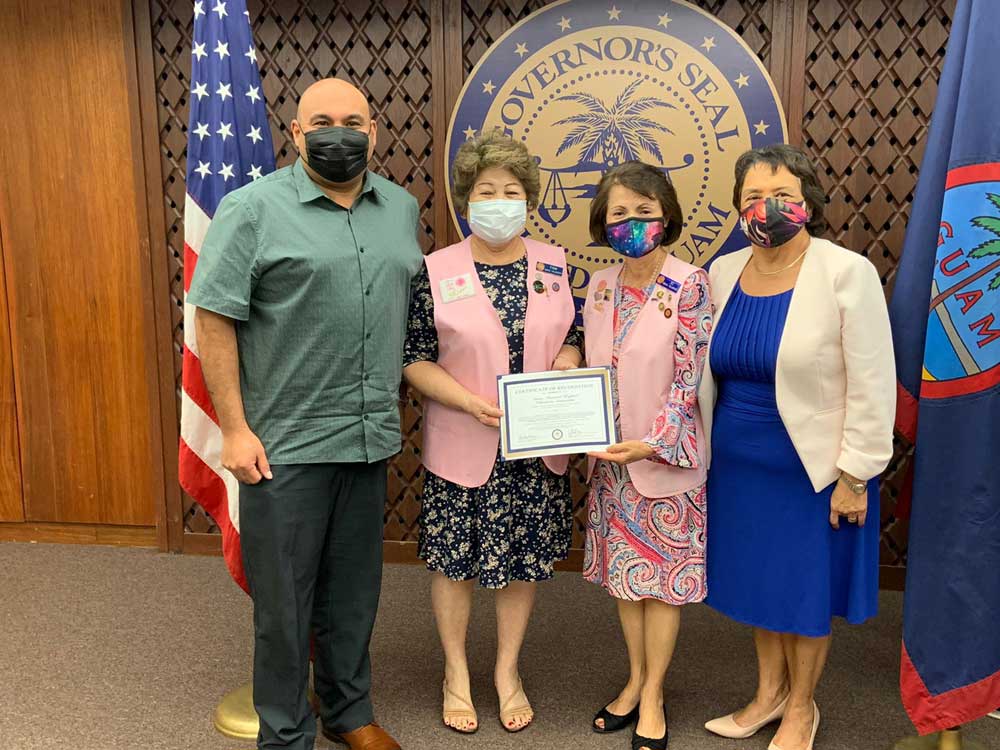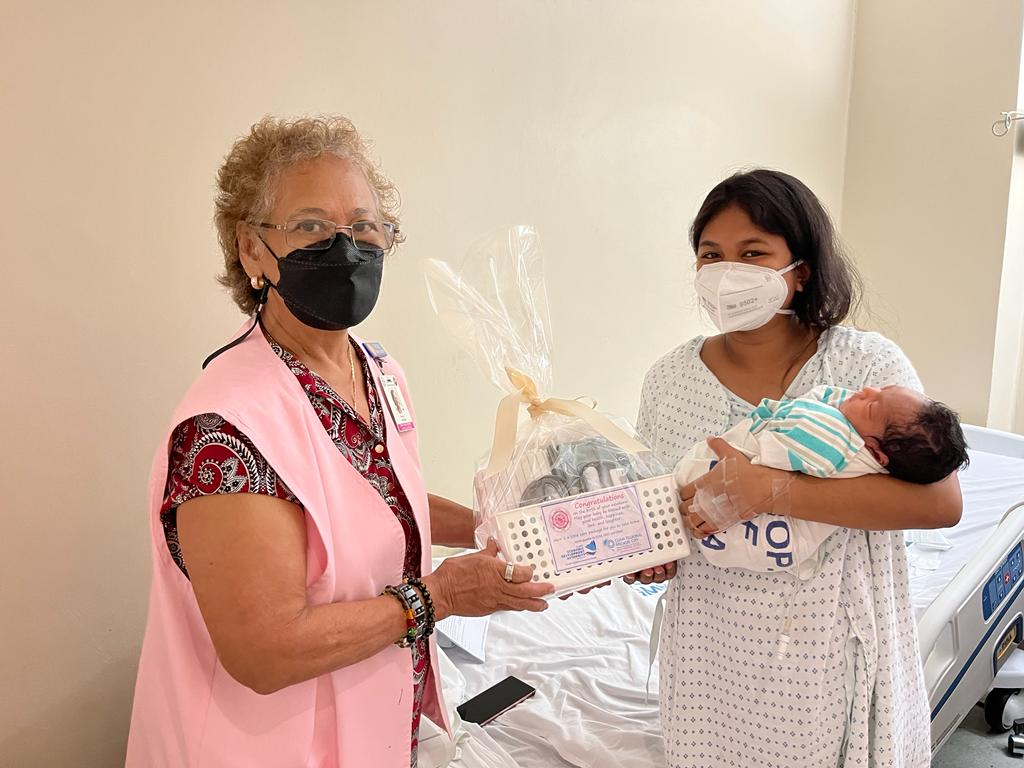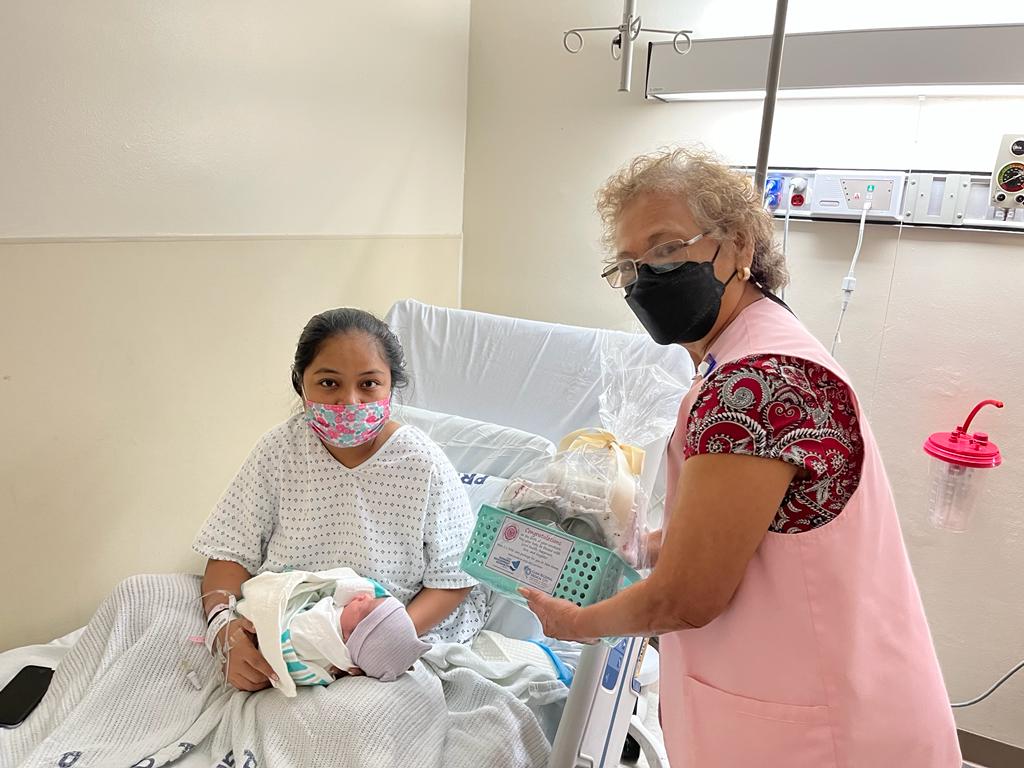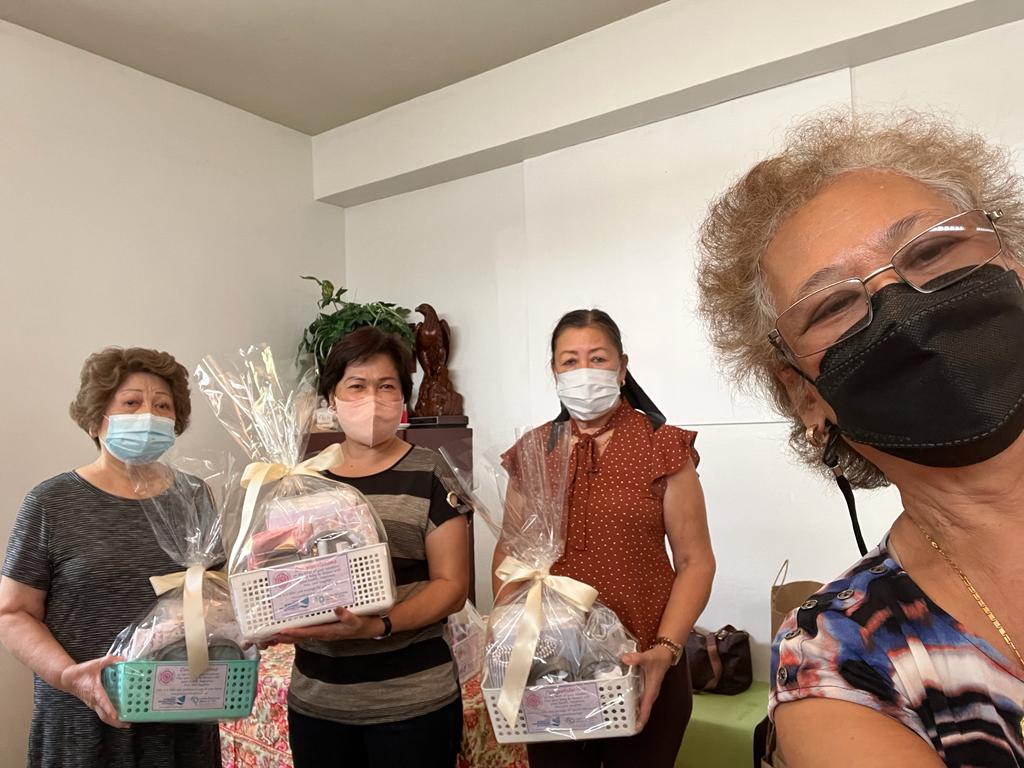 GMHVA Patient Care Chair Vicky Aguon is shown presenting baby gift kits to mother and baby.  Also pictured are GMHVA President Toni Pecon, and volunteers Myrna Aquino and Loling Yoshida.