Margaret Ann Jones, 1965 Founding Member, Guam Memorial Hospital Volunteer Association, may be gone but her memory lives on in the hearts of the volunteers or "Pink Ladies" as they are fondly called. Margaret passed away in 2019.

To preserve her memory, the family presented a check for $31,500 to the GMH Volunteers earlier this year. They asked that this donation go towards "patient care" a project dear to Margaret's heart where she actively volunteered most of her time, and to hospital lobby upgrade hoping to facilitate patient and visitor movements.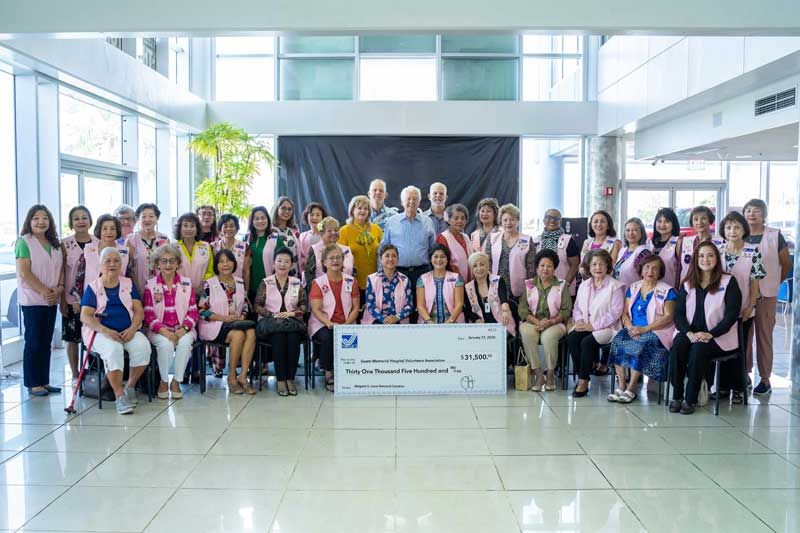 Volunteers and Jones Family taken at Triple J Enterprises, Inc.